In 2016, we celebrate 25 years of catering in Santa Barbara, Ojai, and Ventura! We thank you, our loyal customers, for your support. We've catered countless wedding receptions, fundraising galas, corporate events, and private celebrations.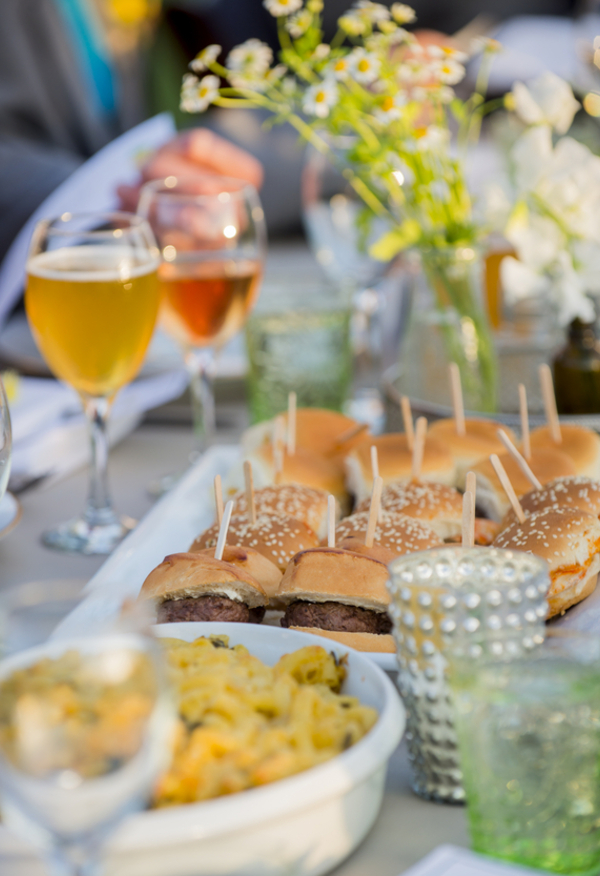 We offer:
Full service catering, from set-up to clean-up, for special events of any size.
We also offer delivery and "drop-off" catering, with limited or no staffing.
Full dessert service, including cakes, pies, tarts, and specialty stations.
Expert site analysis and rental equipment sourcing.
Assistance in arranging all other vendors, including lighting, sound, florals, photography, entertainment, rentals, restrooms, trash haul, and event coordination.
Bartending , expertise in mixology, and complimentary shopping lists
We cater:
Wedding receptions of all types, large and small: family style, plated, buffet, stations.
Non-profit galas. We are experts in pampering your guests and helping you achieve your fundraising goals.
Cocktail parties and open houses for companies and individuals.
Days-long conferences including all meals, snacks, box lunches, and beverages.
All types of celebrations, including retirement parties, birthday parties, and memorial services.
When you hire Lorraine Lim Catering for your special event, you can relax knowing that every detail is being handled by our experienced team of food and event professionals. It is our pleasure to be of service in all aspects of planning your special event. While we specialize in catering, we are also happy to arrange rentals, lighting, sound, entertainment, and all the logistics to ensure your event is a success!
We bring to the "table" 25 years of catering and event planning experience. We cater all types of events, from weddings to corporate and non-profit galas, from 15 person dinner parties to 1000 person cocktail parties.
Contact us to experience the Lorraine Lim difference. Clients are pleased with how quickly we respond to inquiries and with the depth of our knowledge and experience in planning an event.
On your party day, we are ready and eager to put your plans into action. Our team of experienced service staff are friendly and professional, present and "invisible," working tirelessly to ensure that you and your guests are well cared for. As Kevin and Denise recently wrote, "What a treat, professional and fun at the same time. You really helped to make our special day special."
We source locally for our organic salad ingredients, vegetables, and fresh fish, but are equally comfortable using artisan products from around the world to bring unique flavors to your event. We import gelato and pasta from Italy, specialty curry powders from India and South Africa, and lamb chops from New Zealand, just to name a few.
It is our pleasure to be of service!
"I'm having 80 people to my house and have no idea where to begin." It's our pleasure!
"We need 120 boxed lunches delivered to the busses in front of the hotel." It's our pleasure!
"We are charging $300 per ticket to raise money for our cause and need a beautiful and delicious meal." It's our pleasure!
We need breakfast on the roof of our building, lunch off-site, and dinner downstairs, with snacks and beverages in-between." It's our pleasure!